MathTalk is a team of parents, teachers, researchers, organizers, children's media producers, designers, artists, game developers, entrepreneurs and kids, that turn stories, public art, and augmented reality experiences into products and activities that make adults and the children in their lives smile while learning math.
We do this because we want young children and their families, particularly those living in economically distressed communities, to discover and enjoy math anywhere! We do this to inspire children and families, everywhere, to find the fun in math and have more math conversations, together! We do this because we want to build a world in which all children believe that math is for everyone! We do this because research shows that early math learning is part of a critical foundation for success in school and in life!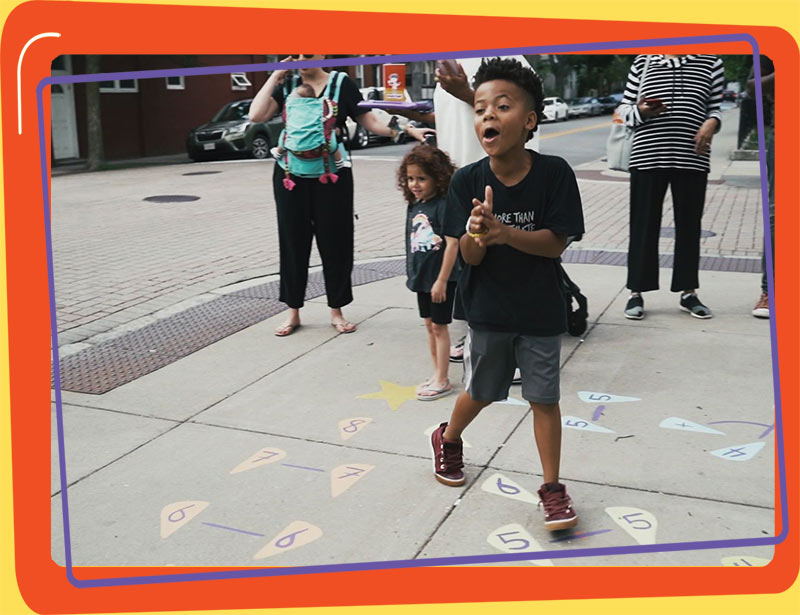 CEO & Founder,
Omowale Moses
MathTalk is a labor of love that has grown out of 50+ years of experience teaching math in public schools and in communities across America. My journey here began with my dad, Bob Moses, who was a field secretary in the Student NonViolent Coordinating Committee (SNCC) and is the founder of the Algebra Project. When we were kids he began working in our classrooms to make sure the math we and our classmates learned would prepare us for the future.
My first jobs, before and during high school and in college, involved teaching math. When I left college in 1996 I traveled south to work with the Algebra Project at Brinkley Middle School in Jackson, Mississippi. The Young People's Project, a non-profit organization whose mission is to use Math Literacy Work to develop the abilities of elementary through high school students to succeed in school and in life, grew out of that experience. This work has now followed me into fatherhood. Since I've become a dad I've had lots of fun with my kids -- Johari, 8, and Kamara, 6 -- discovering, exploring and talking about all of the math that's around us. I've also learned how powerful early math can be in preparing kids to succeed in school and beyond. As the founder and CEO of MathTalk it is my desire to work with families and in communities to create products that inspire children and the adults that care for them to enjoy math everywhere!
99 Bishop Allen Drive
Cambridge, MA 02139